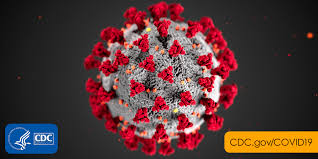 Due to the orders set forth by the CDC, President Trump, Governor DeWine, Dr. Acton, Mayor Mills, and the Coshocton County Emergency Management Agency, we are practicing strict social distancing at OFC&C at this time. We are offering services exclusively through telehealth and phone calls. Please reach out to your therapist, case manager, or Justin with any questions or concerns. Please visit the CDC website for further information and do your part to help stop the spread of this virus.
Sometimes, we all need help coping with life's issues. Ohio Family Counseling and Consultation offers compassionate and confidential services to Coshocton and surrounding areas. With almost ten years of professional social work experience, Leslie Fehrman Ridenbaugh and her staff have experience assisting individuals, groups, and families with a variety of social service and mental health needs. Contact us today to discuss how we may help you. We approach counseling through a family systems perspective, offering a holistic view of interpersonal communication.
Ohio Family Counseling and Consultation also offers consultation services to local agencies or groups. This includes working with your patients or clients on an individual basis, providing support to your staff, or even employee assistance programming.
Other hours by appointment